ULTRAFORMER III
Global Leader In Multi-Depth Ultrasound Procedures
The ULTRAFORMER Ⅲ is a completely non-invasive, face lifting and tightening,
body tightening and contouring device that provides a customized treatment procedure for the entire face, neck, and body.
ULTRAFORMER III TECHNOLOGY

Micro-Pulsed Technology
We comply with both clinical and international regulatory standards to assure safe and effective procedures with MMFU technology.

Non-Invasive Procedure & Less Pain
Ultrasound energy equipped multi- depth cartridges of the ULTRAFORMER Ⅲ only target specific layers of skin without damaging nearby tissue.

Multi-Depth Cartridges
Delivery of an equal and fast distribution of ultrasound waves into multiple layers of skin and body tissues without direct contact to the epidermis.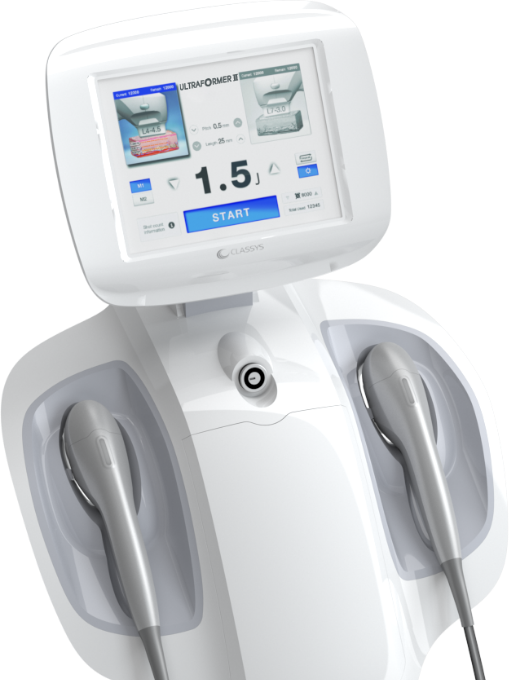 The ULTRAFORMER III is an optimum, non-invasive ultrasound
device that lifts and tightens the face for a youthful complexion
and tightens the body for slimmer contours. With precision
per shot pulse, HIFU-powered transducers are designed to
either remodel collagen to remove facial wrinkles and sagging
skin or tighten body tissues to reflect your true potential.
HIFU transducers deliver an equal distribution of ultrasound
waves into multiple layers of skin and body tissues
without direct contact with the epidermis.
Fitted with multiple cartridges that generate thermal energy,
the ULTRAFORMER Ⅲ maintains stabilized
temperatures of 65~75°C to induce coagulation for collagen
renewal in the face and tightens body tissues for
contouring waistlines, the thighs, and other parts of the body.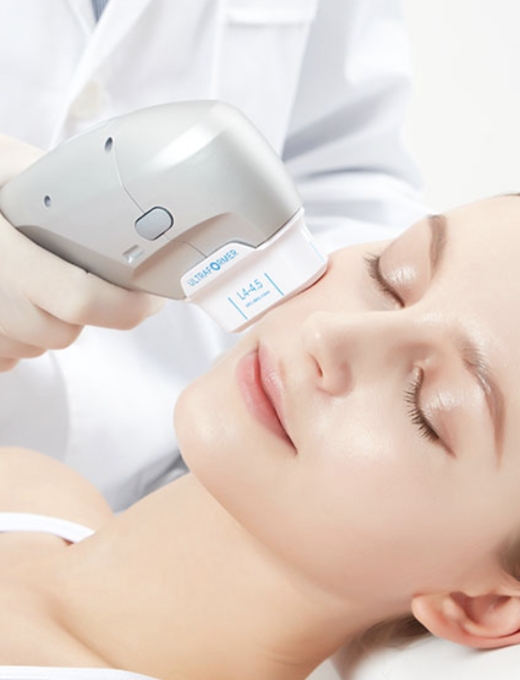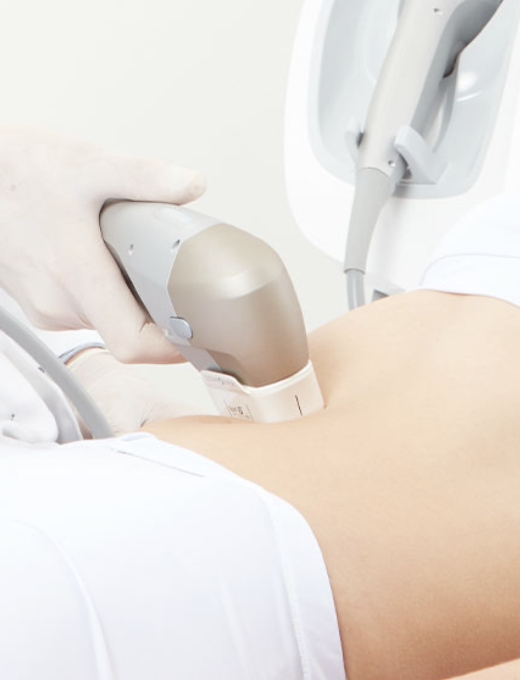 THE SCIENCE
BEHIND
ULTRAFORMER lll
HIFU-powered transducers deliver concentrated waves of
ultrasound into multiple layers of skin and body tissues without
making direct contact with surrounding areas. Transferring stabilized
temperatures of 65~75°C into the targeted zones, the ULTRAFORMER III
aims to induce a process of neocollagenesis in the face while tightening
body tissues for contouring purposes.
Collagen renewal in the face triggered by HIFU involves heating the dermal and
superficial muscular aponeurotic system (SMAS) layers that undergo separate phases of blood coagulation,
wound contractions, and tighter shelving of new collagen to resolve the appearance of wrinkles and sagging skin.
ULTRAFORMER lll CARTRIDGE
With 7 Interchangeable Cartridges Fast & Precise Shot Application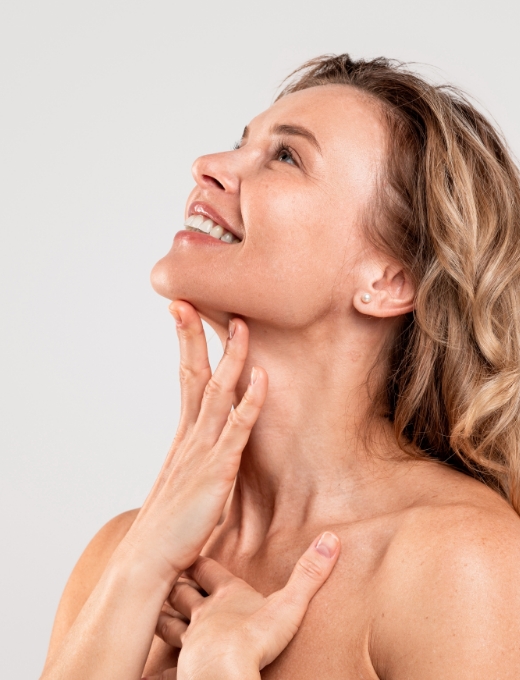 Micro-focused depth cartridges at 1.5mm, 2.0mm, 3.0mm,
and 4.5mm directly transfer an equal distribution of ultrasound
energy into the dermal and superficial muscular aponeurotic
system (SMAS) layers of the face to stimulate collagen renewal.
Macro-focused depth cartridges at 6.0mm, 9.0mm, and 13.0mm
directly transfer an equal distribution of ultrasound energy into
the subcutaneous tissue, inducing contractions to dispose of
stubborn fat cells naturally through the body as waste.