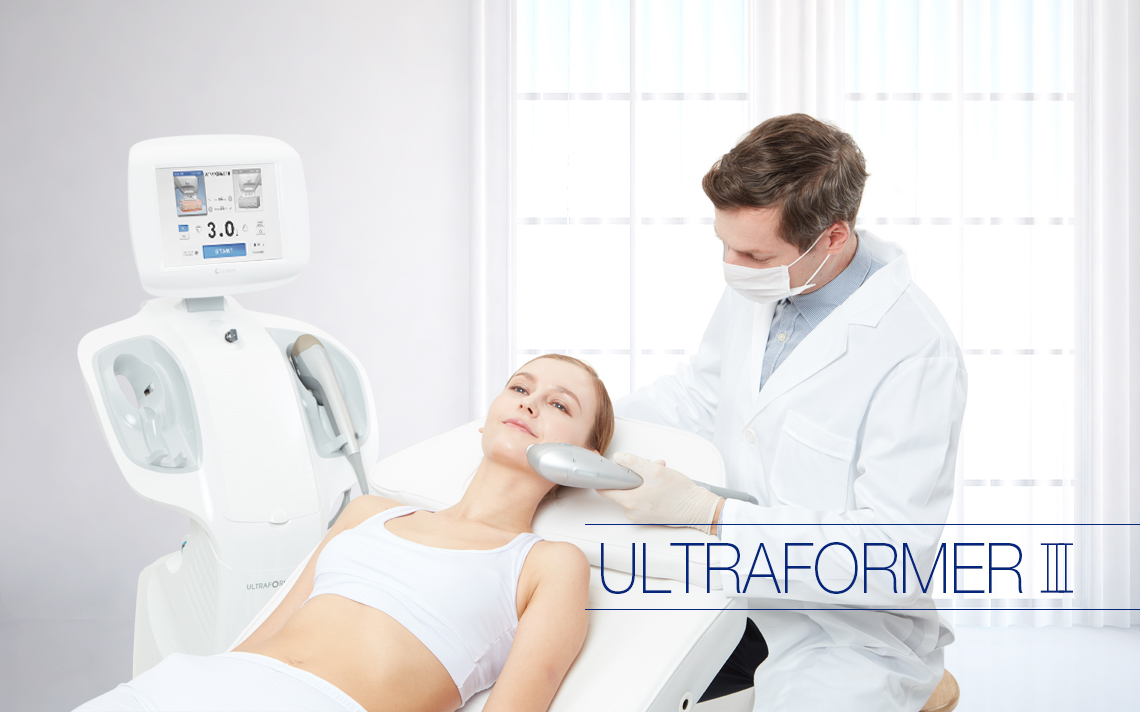 What can you treat with
the UltraformerⅢ?
Fine lines, wrinkles, and sagging skin on the face
Signs of aging
Skin elasticity and sagging contours of the body
Entire Face, Neck, Décolleté, Body
What will your patients
experience?
Lifting and tightening of the face
Tightening and contouring of the body
Comfortable and convenient treatment
Restoration of youth and confidence
No downtime, Non-invasive
Immediate and gradually enhancing results
What are the main
advantages for your
practice?
Micro and Macro Focused Ultrasound (MMFU) Depth Cartridges for maximum results
Guaranteed patient and physician satisfaction
MF2 Depth Cartridge targets the narrow and sensitive regions on the face with faster shot speed and slimmer transducer
Safe and effective alternative to Botox or invasive surgery
Complements other aesthetic treatments offered
Highly profitable ROI

Dr. Marcin Ambroziak, MD
/ Poland
"I have been using the Ultraformer for more than 6 months now. This is a very versatile device because there are cartridges ranging from 1.5mm up to 9mm. So, we can use the device not only to treat sagging skin on the face, but we are able to treat other areas of the body as well."

Dr. Marcin Ambroziak, MD
/ Poland
• Founding Member of the Polish Society for Aesthetic Dermatology
• Member of the Polish Society of Dermatology
• Member of the European Society for Dermatological Research
• Founder of the International Center for Anti-Aging Medicine
Baseline & Post Procedure
for patients

The Ultraformer Ⅲ is a world-renowned face lifting & tightening, body tightening & contouring device, and is a proven alternative to invasive surgery. With no downtime and immediate results, find out why people are calling the Ultraformer Ⅲ the "lunchtime" procedure.