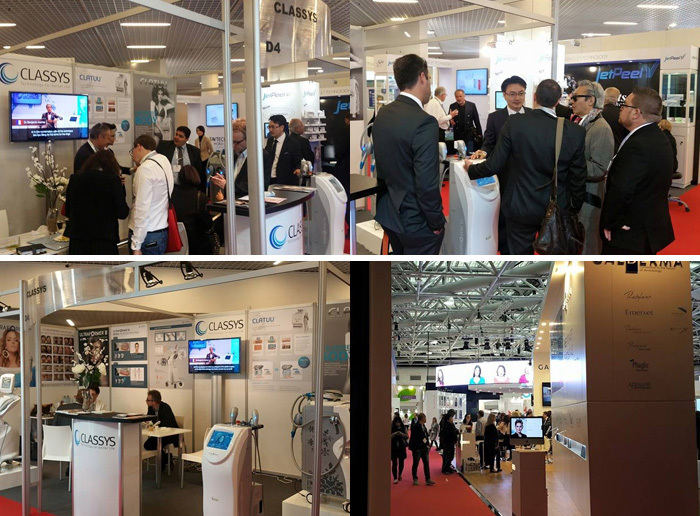 CCLASSYS participated in the 13th Aesthetic & Anti-aging Medicine World Congress (AMWC) from March 26th – 28th in Monte Carlo, featuring the main event titled "Charisma and Future Challenges in Aesthetics."
Some of the most sought-after experts delivered great presentations on cutting-edge technologies in the field of aesthetics with CLASSYS introducing its innovative line of products such as the Ultraformer II and III and the Clatuu.
The AMWC is the world's largest event for global aging management. Every year, more than 350 speakers from academic institutions and private practices gather to share their insights.