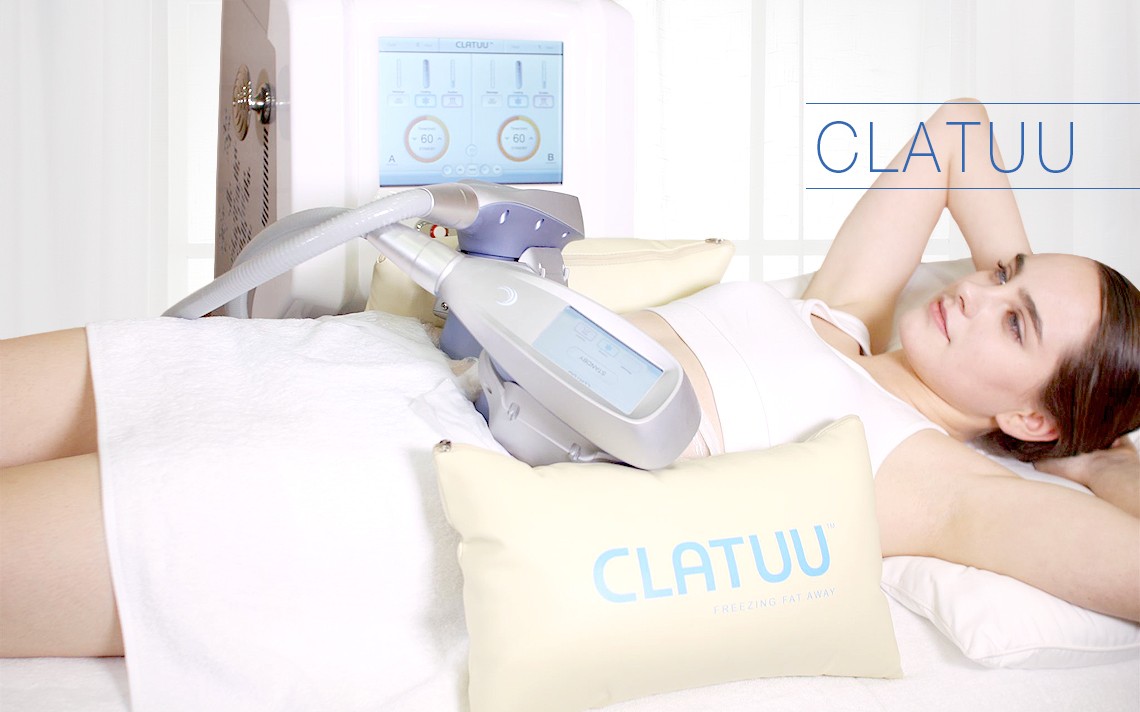 What can you treat with
the Clatuu?
Large fat pockets or bulging areas in the body
Abdomen, Love Handles, Flanks, Thighs, Back
What will your patients
experience?
One of a kind treatment
No downtime, Non-invasive
Fat reduction with minimal pain
Comfortable and convenient treatment
What are the main
advantages for your
practice?
Cooling Technology, the latest trend in fat reduction treatments
Guaranteed patient and physician satisfaction
Customized and patented hand-pieces with simultaneous application
Simple to install, maintain and operate
Growing demand of cooling treatments
360° Surround Cooling Technology for maximum coverage and enhanced results
Highly profitable and quick ROI
Complements other aesthetic treatments offered
Highly profitable ROI

Dr. Bertrand Pusel, MD
/ France
"The Clatuu is one of the best performing Cryolipolysis devices. We have used this device for a few years now and I am very pleased with the results as it is very effective."

Dr. Bertrand Pusel, MD
/ France
• Vice President of the French Society of Dermatology (SFD) (2009-2011)
• Executive Board Member of the European Society of Laser Dermatology (ESLD)
• Member of the American Society of Laser Medicine and Surgery (ASLMS)
• Member of the American Association of Dermatology (AAD)
Baseline & Post Procedure
for patients

Utilizing cryotherapy for effective, non-invasive fat reduction procedures is becoming a growingly popular method in medical aesthetics. Learn more on how the Clatuu 360° enhances this technology with added features for maximum results.